Apple Launches Their First Ever Headphones: The Air Pods Max
---
Posted on Friday, December 11, 2020
---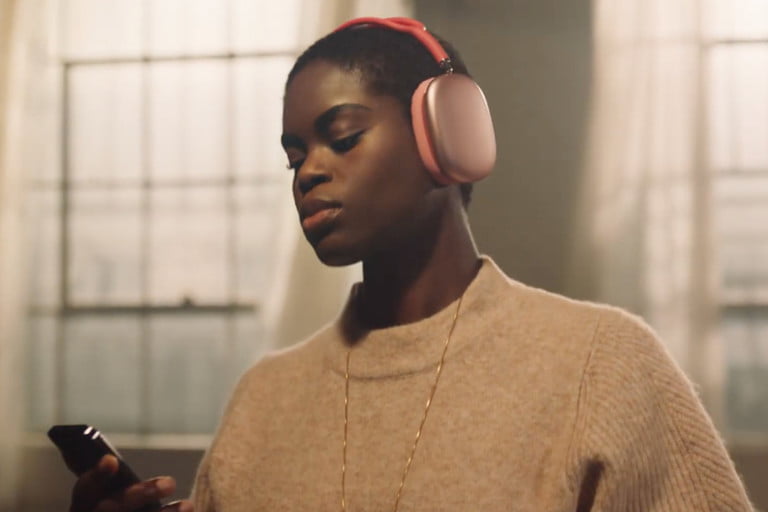 ---
Apple recently launched their first ever over-ear headphones, dubbed the Air Pods Max. Their new wireless Bluetooth headset is based on their previous air pod earbuds, but comes in a bigger size and more fancy features such as better noise cancelation and a safety feature that allows you to hear your surroundings with the headphones still on.
Announced yesterday 10th December, Apple seem to be making a statement by joining the headphones space to compete with the likes of Sony and Bose. Their new headphones brag an immersive listening experience, that cancels all the noise from your surroundings. In their first over-ear headphones, Apple seem to have focused on an immersive listening experience with a blend of safety.
Let's explore some of the unique features these headphones come with.
Apple brag an adoptive equalizer that tailors the sound you're listening to for the best experience, whether it is music, a movie or an audio book. According to Apple's VP of Acoustics, Gary Geaves, "Adoptive eq tailors sound to a bespoke fit by measuring and then adjusting what you're hearing, up to 200 times per second," he said in the announcement video.
The headphones also feature head tracking technology, with built in sensors that track the user's head movement and adjusts the audio output to mimic a 'theatre-like' experience. They call it Spatial Audio. "Spatial audio utilizes accelerometers and gyroscopes to track head movements for immersive theatre-like sound," Said Gary.
---
The most unique feature to us however, is the active noise cancellation. The headphones have a total of 8 inbuilt microphones that record and cancel the surrounding noise to allow an interference-free listening experience. "Active noise cancellation uses 8 microphones positioned to sense and block noise from any direction," Gary announced in the introduction video.
Noise cancelling headphones can cause distractions and accidents in public, thus can be a safety hazard around areas next to busy roads and construction sites. Apple have gone around this safety issue by including a button that turns off the noise cancellation feature and allows you to hear the sounds around you.
Dubbed the transparent button, the toggle control is placed in an easily reachable spot at the top right and immediately lets you hear the surrounding noise without removing the headphones. "A single button press activates transparency mode, letting you hear what's around you," said Gary in the introduction video.
Design wise, the headphones have a full aluminium build with a rubbery coating, and an elastic mesh to support the top of the head. They are thickly padded and just like many top headphones from other manufacturers, appear to be comfortable for a long use. The Air Pods Max come in 5 different colours, with a dual tone design.
Apple claim that their new headphones can go for up to 20 hours on a single charge. Before we forget to mention it, you don't need an Apple device to use these headphones. As any other bluetooth headset, they are compatible with any modern bluetooth device. The only downside will be the lack of Apple exclusive features such as their AI voice assistant, Siri .
The Air Pods Max go for a whopping introductory price of $550, which translates to about 60 thousand Kenyan Shillings. However, the headphones are not yet launched for the Kenyan market, as we might see a price drop once they arrive to our market. They are set to go on sale from 15th December in the US, but can be ordered and delivered worldwide.
What do you think about Apple's first ever headphones? Are they worth the price?
Author: Absalom Mulama
---
---