4 people killed after new Lagos building collapses
By: Rading Biko
Posted on Monday, May 23, 2022
---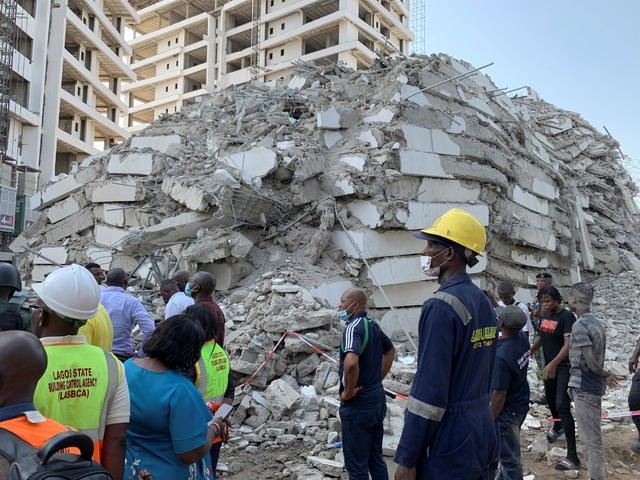 ---
A three-storey building collapsed on Saturday in the Onike area in Lagos, killing at least 4 people with only 5 rescued, as emergency workers continue to search for more survivors.
According to the Zonal Southwest Coordinator of the National Emergency Management Agency(NEMA), the building had collapsed due to heavy rainfall, as reported by a local media reporter.
The building had crumbled at about 1:45 p.m. and was located within a compound as confirmed by Ibrahim Farinloye, South West's Zonal Public Relations Officer of the NEMA.
"The building was bequeathed to the family members and some of the family members awarded it to a developer who was converting the bungalow building into a three-story building before it collapsed." He said.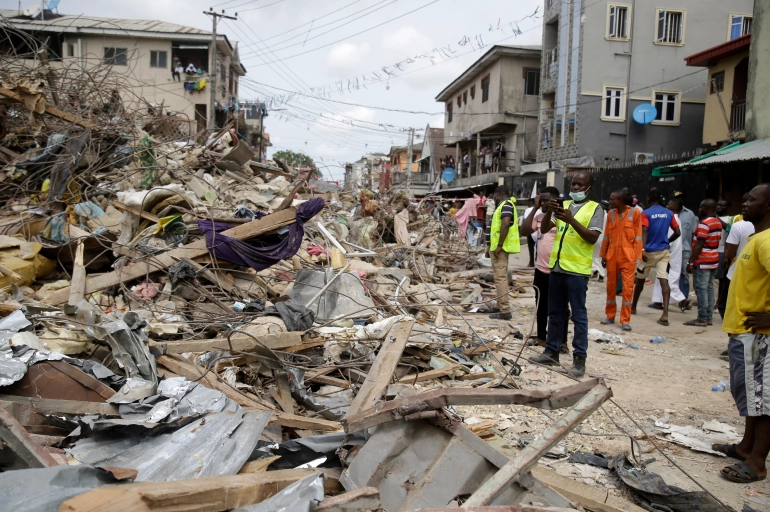 ---
As stated by the BBC, the building had earlier been restricted due to a violation of work safety regulations, but the developer did not respect the interdiction.
As reported on Saturday by Olufemi Oke-Osanyintolu, permanent secretary with the Lagos State Emergency Management Agency (LASEMA), the number of people who are still trapped inside the building is still unconfirmed.
The other organizations participating in the rescue operation are the NEMA, LASEMA, Federal and State Fire Services, NSCDC, the police, and the Nigeria Red Cross.
This incident occurred after a similar one took place two weeks ago on May 1st, whereby a three-storey residential building collapsed killing 10 people in the Ebute-Metta area, in Nigeria's largest city.
A South African University researcher found out that at least 152 buildings in Lagos have collapsed so far since 2005, thereby questioning building safety in the country.
Written by Anne Desdemona
---
---