Chatspot Ladies Backup their Beauty With Brains
---
Posted on Wednesday, December 9, 2020
---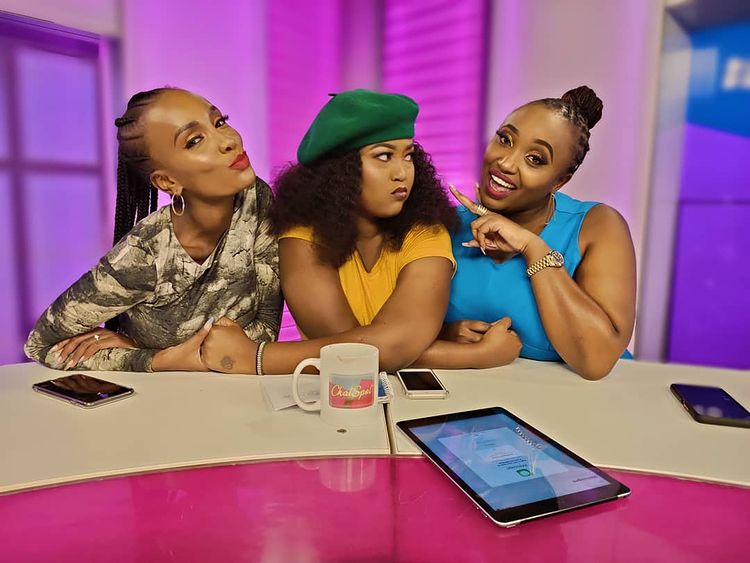 ---
We all talk about Beauty with Brains to mean physical beauty combined with an intelligent mind, but how true is this statement? In our latest episode of The Quiz Show, we tried to investigate this by using our very own, and believe us or not, that statement is very true.
For those who may not know, Quiz Show is a fun and engaging family show involving teams competing against each other. The host asks general knowledge questions and expects quick responses from the competitors. While, being very informative, the show also as a comedic angle delivered by the popular host, Fred Omondi, aka FreddieBudaBoss.
Our ChatSpot Show hosts (Mwikali Mary, Nana Owiti, Joyce Maina and producer, Lolo) were featured on this episode and for sure, wisdom, humour and intelligence was detected. On a lighter note however, a lot of guess work was involved which is very much expected in this show. The host arouses your adrenaline and the brain is prompted to work at an explosive rate. It's all an exciting experience.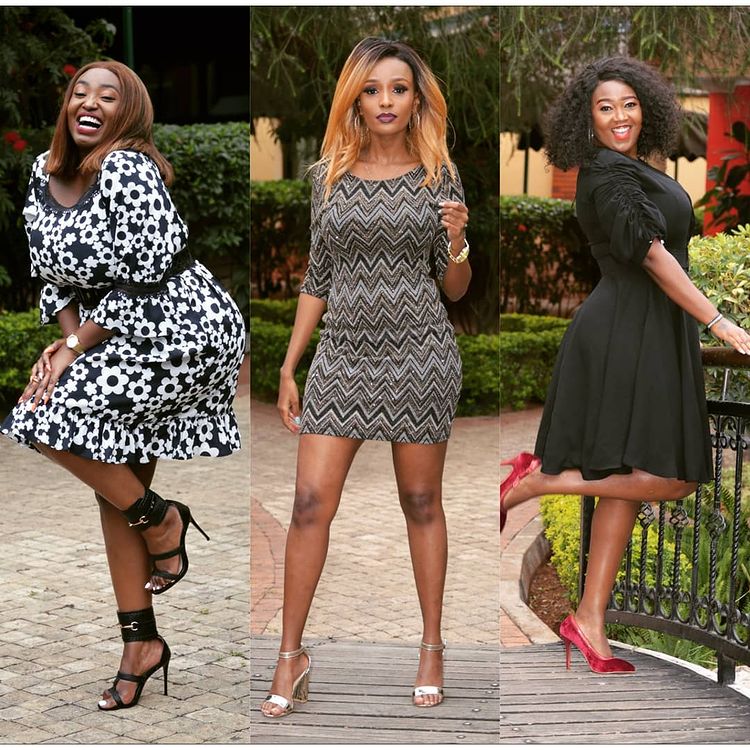 ---
The girls nailed the show with their weird laughter and doubtful facial expressions because at some point, they all didn't know what to say. Mwikali had everyone on the floor with her hilarious dance as she was trying to think. We guess that's the new tactic of jump-starting our memory whenever it seems not to work or when it's functioning at a slow when we need it most. Definitely, if you happen to watch the show you will prove us right.
"Diversity! Diversity! Diversity" That was well witnessed on this particular episode. We all know our ChatSpot girls as ones who are so much into entertainment and lifestyle stories. To our surprise, they did very well in History questions as well as English, especially the vocabulary bit. They were generally good and that's super amazing.
Isn't it crazy how our brains can easily be distracted? And again, do you know that most people lack general knowledge? Most of the questions that are usually asked on the quiz show are about general knowledge and different things that we happen to interact with in our everyday lives. However, it is funny if not sad, that many people get most of the questions incorrect.
For instance, we all go for shopping. But do you know when promptly asked to give the range of price of items we obviously use, you'll probably get some wrong? Try that out with your friends, you'll be shocked!
Anyway, check out how the girls perfomed through the link below.
Author: Katanu Munyao
---
---