VINCENT KIPCHUMBA: The New Face Of Kenyan Marathon Champions?
---
Posted on Tuesday, October 6, 2020
---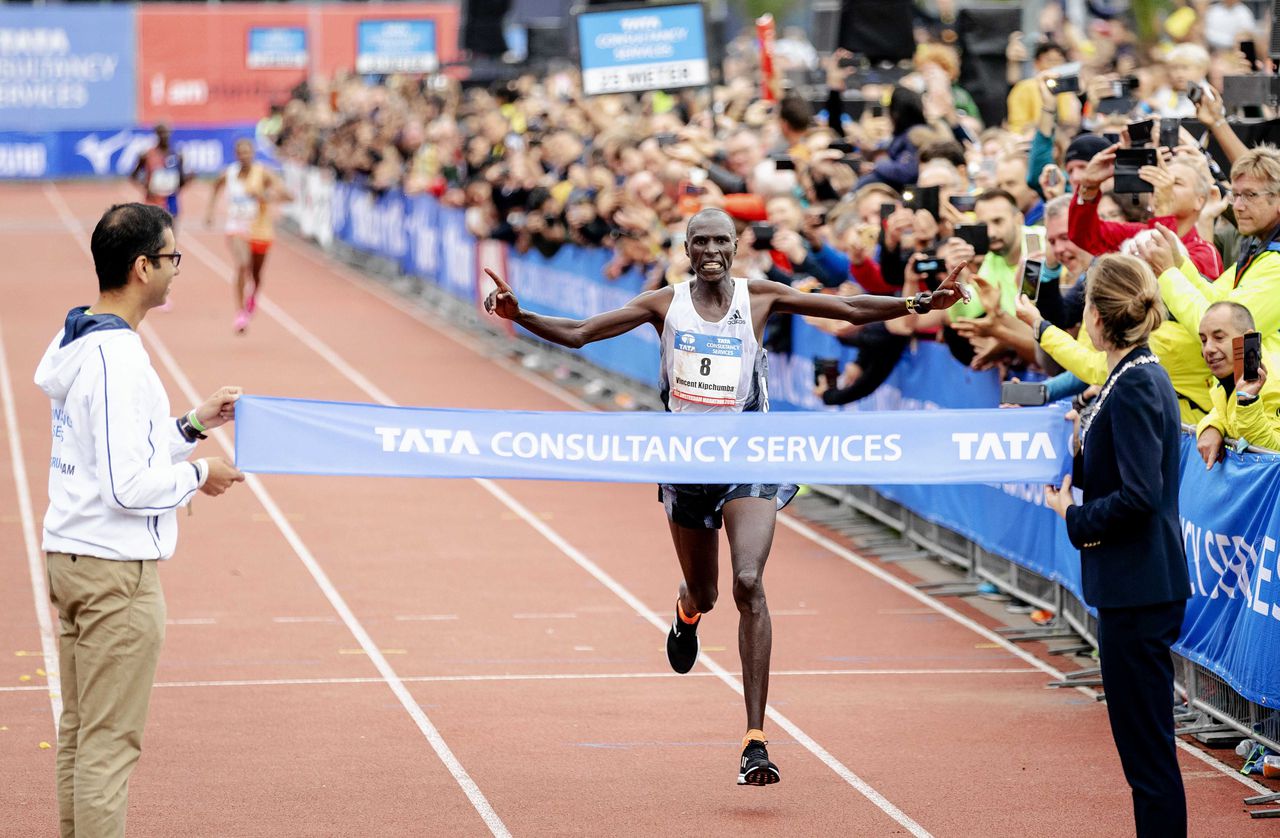 ---
This past weekend's London Marathon race was deemed to be a contest between Eliud Kipchoge and Ethiopian Kenenisa Bekele. However, Bekele pulled out of the contest due to an injury which then left Kenyans assuming it will be a walk in the park or rather around the St. James Park. Unfortunately, the legendary Kipchoge developed complications during the race and fell behind.
According to his post on Twitter after the race, the legendary runner proved his good sportsmanship by acknowledging his defeat as the nature of sports. "After 25 kilometres my ear blocked and it couldn't open anymore. But this is how sport is, we should accept defeat and focus for the winning next time. Thanks for the support," Kipchoge's Twitter post read.
The 35-year-old runner finished 8th with a time stamp of 02:06:49 about a minute later than the 24-year-old Ethiopian, Shura Kitata, at 02:05:41. Kitata however did not comfortably win the race, he was challenged by our very own Vincent Kipchumba, who finished at 02:05:42, just a second later than Kitata.
This leaves us asking, is Kipchumba the future marathon champion for Kenya? We know it's a marathon race, but maybe we just witnessed Kipchoge hand the baton to Kipchumba. Maybe we just witnessed a change in generations for Kenya's men marathon champions. Who is Vincent Kipchumba? Being no slouch himself, Kipchumba boasts an impressive track record in marathon races.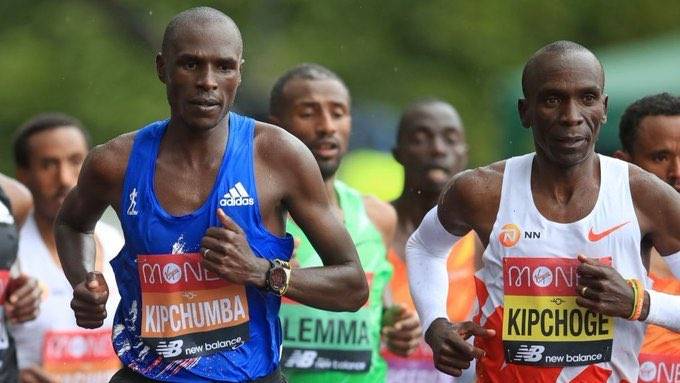 ---
Vincent Kipchumba has represented Kenya in a total of five marathon races since 2017 winning three of them and finishing second in two. In 2019, he won three marathon races; the Adana half marathon, Vienna city and Amsterdam marathon. At just 18, Kipchumba is running with the elite long distance runners and proving to be a challenge. In the recently concluded London Marathon, he held the lead for quite some time before Kitata sprinted past him in the final stretch.
Kipchumba proves that he has been looking forward to the London marathon after having a successful year in 2019. When asked about his preparation to what was his biggest race yet, Kipchumba said that he took every opportunity that he could to train. In a phone interview with RunBlogRun's writer, Justin Lagat, Kipchumba said that he used the first lady's half marathon to prepare for this year's London Marathon. "I had decided to use the half marathon race to test my readiness for the London Marathon and only decided to make a move in the last few Kilometres of it since my body felt so good," said Kipchumba over a phone interview with Lagat.
His dreams were however put on hold when the corona virus pandemic broke out, and the race was postponed from April to October. The government was forced to close down gyms and other training facilities, and Kipchumba says he cut down his training and started working on his farm part time. "It would have been hard to maintain the same training level all the way to October, anyway. For now, I have cut down on my training to focus on the October race," said Kipchumba in the same phone interview with Lagat back in April. "Currently, I train individually at home while at the same time planting and developing my farm so that I will have ample time to train fully when the training camps re-open."
Fast forward to the London Marathon and Vincent surprised marathon fans by challenging for and missing the first-place spot by just but a second. Has Kenya found itself a successor to the 2018 Berlin marathon record holder, Eliud Kipchoge? At that young age we think Vincent Kipchumba has what it takes.
Author: Absalom Mulama
---
---