Foi Wambui on dropping out of college for acting & media
---
Posted on Tuesday, November 26, 2019
---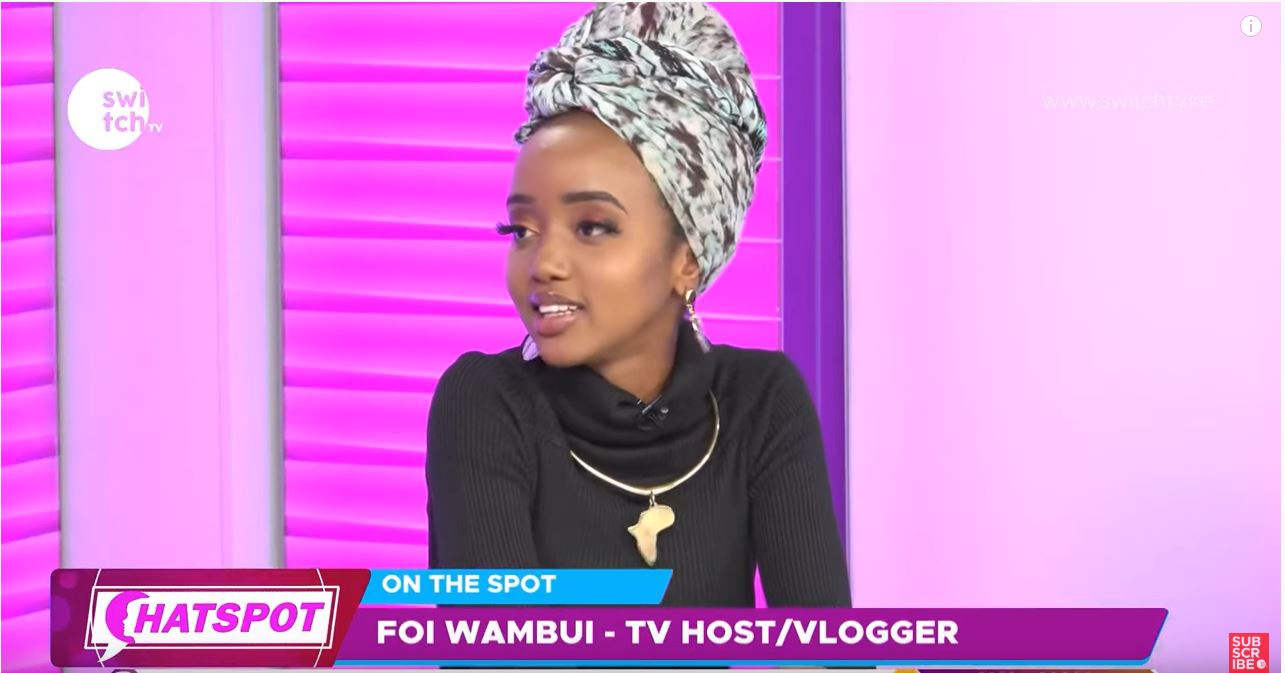 ---
Foi Wambui known to her fans as Auntie Foi is a budding artist. Wambui is a YouTube content creator, actress and TV host. She hosts Switchboard (Weekends at 4PM) alongside DJ Flinch, DP Weke and Manasseh on Switch TV.
The bubbly 22-year-old presenter was recently a guest on the Chatspot show hosted by Jackie Matubia, Nonny Gathoni, Kush Tracey and Mary Mwikali. During the interview, Foi revealed that she left law school for Media.
How did it all start?
Foi started acting back in High School, she played all manner of roles. At some point, she even played a male character. Her talents saw her win a National award for the best actress during the Drama Festivals in 2014. This accolade made her realize that she had a talent in something she actually enjoyed. "Deep down I knew I wanted to pursue acting even before joining college" she went on to say.
As she went about the business of becoming a lawyer, Foi landed a Radio gig as a presenter. It is during this period that her love for the arts got rekindled.
"I love writing and therefore I created a Blog which transitioned into a Vlog on YouTube. Before long, I was making content for Instagram"
She did all this for fun, her increasingly growing audience also seemed to enjoy the content which was quite encouraging. Later, she commercialized her content which was an extra source of income. The demands of her work outside of school made her decide that it was best to quit college and focus on Media. She however does not encourage her fans to quit school, but rather look for other opportunities and options before quitting.
She linked up with a few friends and they started producing short videos on different genres as content for online platforms. Foi's efforts have being recognized with a nomination in the 2019 Kalasha Awards scheduled for late November.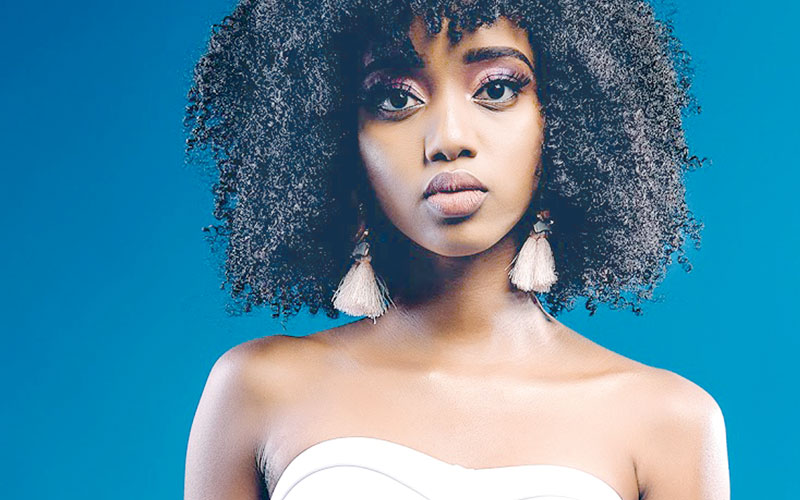 ---
So how is life working with an all-male crew?
SwitchBoard is her first TV job which something she really cherishes. She is also the only girl in the show.
It is very interesting; they are a cool gang. At first, it was very intimidating but over time we gelled. I have learned so much from my colleagues. You would think interviewing skills come naturally. It is not easy and am super grateful for the opportunity.
Foi concluded by saying that she was just getting started. She wants to pursue film and tell Kenyan stories. This is just the beginning.
Below is the full interview
Author: Sophie Opondo
---
---