TotalEnergies, CFAO Motors award top mechanics in Quartz Golden Spanner Competition
By: Rading Biko
Posted on Friday, May 13, 2022
---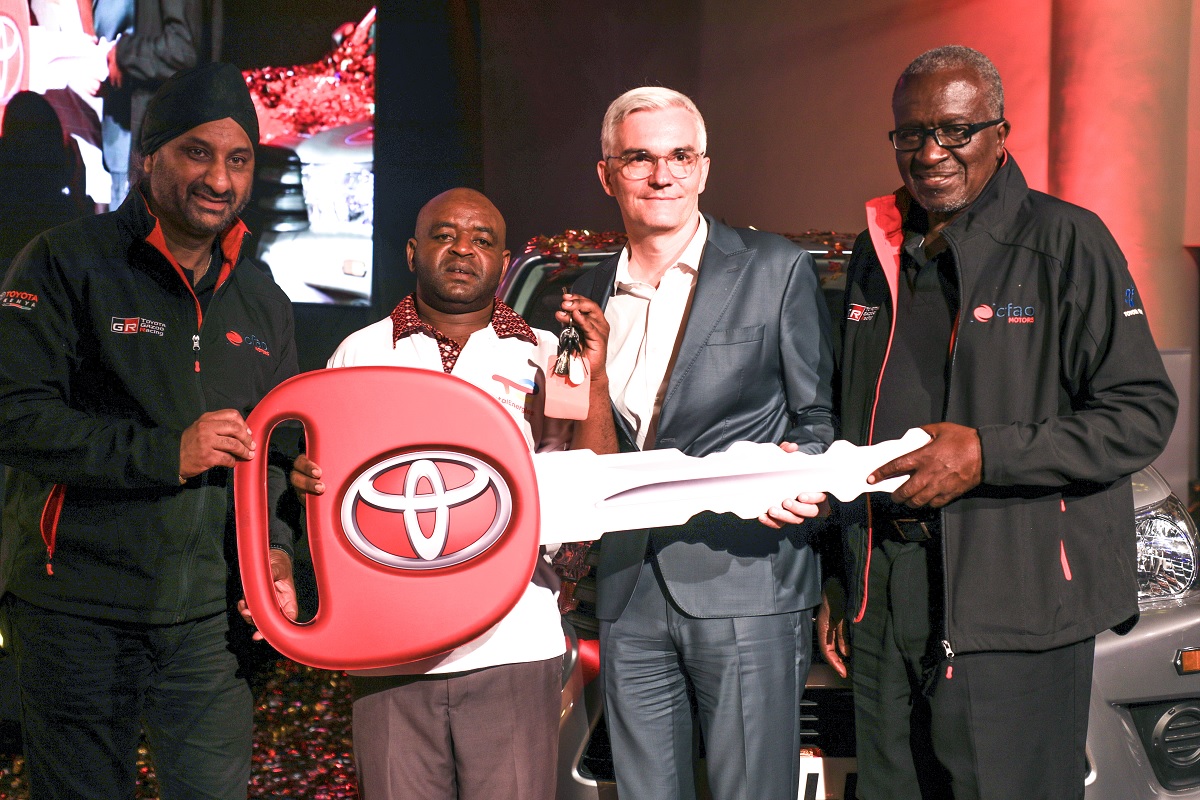 ---
Khedive Gitonga Muturi, the country's top mechanic emerged as an overall winner of the TotalEnergy Quartz Golden Spanner Competition held recently.
Muturi, an Embu based mechanic in the informal sector drove away with a brand new Toyota Hilux single cab pickup valued at Ksh 3.36M after a stiff competition from the 61 informal sector mechanics, who had made it to the final stage of the competition.
TotalEnergies Quartz Golden spanner competition is a series of competitions initiated by the Totalenergy in collaboration with CFAO motors mainly to equip mechanics in the informal sector with skills that will help them professionalize their trade.
Eric Fachini, Managing director of the TotalEnergies marketing Kenya PLC stated that "we launched this initiative to empower artisan in the informal automotive sector with skills to provide better services to their clients."
Franchini at the same praised the mechanics from the informal sectors for coming out in large numbers to participate in the competition." We are grateful for all informal sector mechanics for believing in our brand of lubricants," he lauded.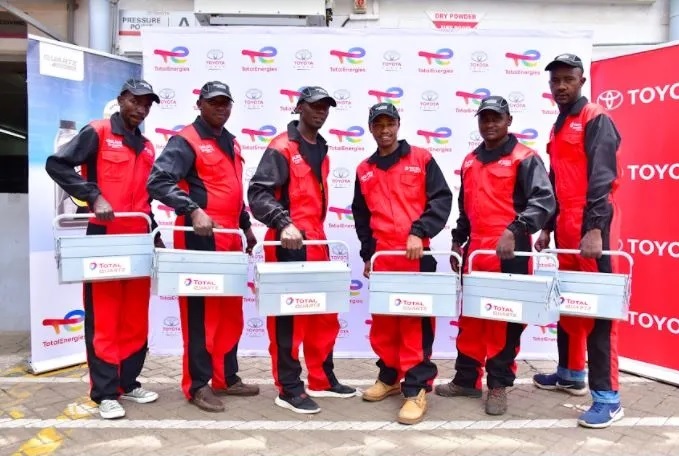 ---
During the best informal sector mechanic award, Vincent Onyango from Eldoret bagged the first runners-up cash reward of KSH 750,0000. In contrast, Paul Kirungi and Sebastian Mwololo were the second and third runners-up Ksh 500,000 and 200,00 respectively.

Mercy Mwangi, the best lady mechanic was awarded KSH 300, 000 and all of the regional winners rode off with Yamaha YBR 125G Motorbike to help further grow their business.
According to MR Arvinser Reel, managing director of the CFAO Motors Kenya, they are keen on finding new ways and partnerships to upskill the informal sector mechanics with their networks and a different automotive customer touchpoint.
"This will enable more CFAO motor customers receive quality services whenever in need of mechanic while at any part of the country," Reel affirmed.
The TotalEnergy Quartz Golden Spanner Competition has equipped participating mechanics with skills in vehicle servings and diagnostics since its inception in 2019.
Written by Wilkister Akinyi
---
---