DRC is on the right path to economic recovery amid joining EAC
By: Rading Biko
Posted on Wednesday, May 11, 2022
---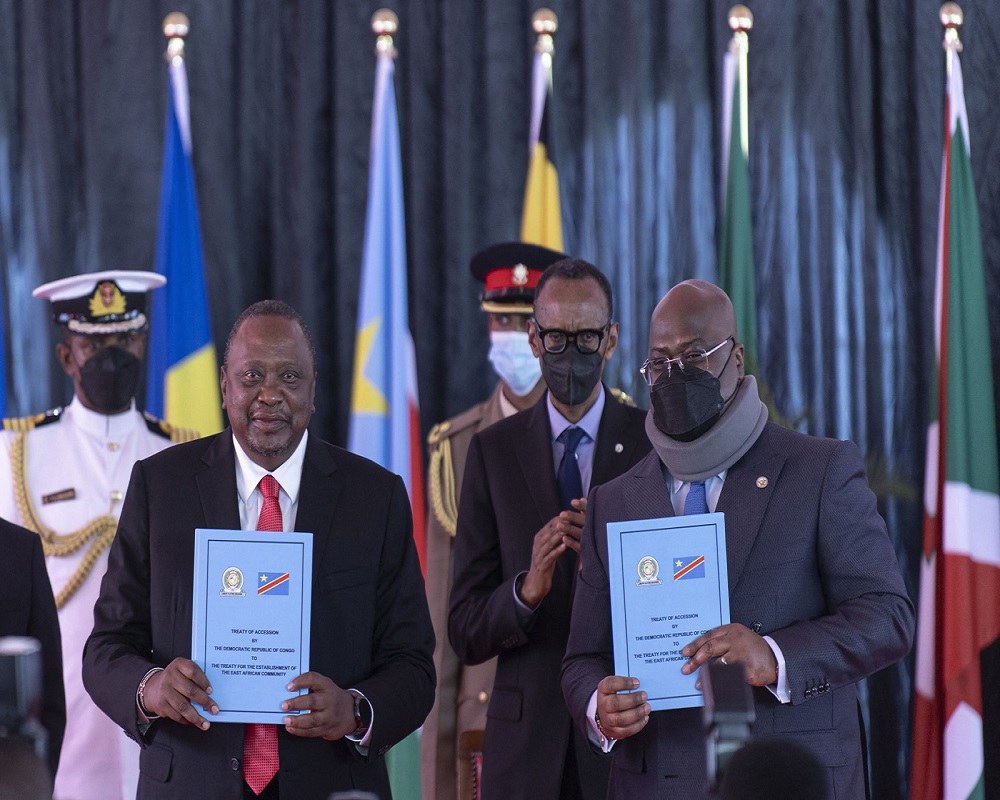 ---
The Democratic Republic of Congo's (DRC) Economy is said to increase to USD 49.2 million following its trading ties with other East African Countries (EAC). This trade partnership will significantly increase the business economy and the relationship between the DRC and the EAC states, Said Mr Emmanuel Nkusi the East African Business Council Board Director.
Mr Nkusi lauded the signing of the Treaty of the Accession of the DRC into the EAC to be highly beneficial to the Congo community as it will increase its exports to other EAC countries. "In 2020, EAC countries imported goods worth USD 49.2 million from the DRC while exported USD 584 million to DRC, he said.
Mr John Bosco Kalisa pointed out that DRC joining hand with the EAC has paved way for waiving visa fees and improvement of regional infrastructure. "This is set to reduce the cost of doing business. Currently, Tanzanians and Ugandans entering DRC have to pay a visa valid for 30 days charged at USD.50 and vice versa," Bosco noted.
Major EAC exports to DRC include Tobacco, Beverages, Lime and Cement, Iron and Steel, Spirit and Vinegar, Animal and Vegetable Fats and Oils, Wheat Gluten, sugar and Confectionary, Plastics and Soaps among other products.
DRC's main exports to EAC entail wood, plants, seeds, fruits, re-melting scraps of iron or steel, and natural sands among others.
Speaking during the business meeting in Goma organized by the East African Business of Council (EABC) and the Federation of Enterprise of Congo (FEC), the president of FEC- Goma Mr Bercky Chirimwami said "we are eager to build the capacity of DRC business people to ably trade under the EAC common market."
He urged businesspeople in DRC to look for opportunities in cross–border trade and investments.
Women cross–border traders in DRC have appealed for pieces of training on how to export to the EAC to be rolled out.
According to the business meeting, the Goma- one-stop Border Post (OSBP) links Rwanda and DRC. In 2019 Rwanda's exports of goods to DRC stood at USD 372.5 million while Rwanda's imports from DRC stood at USD. 16.7 million.
The Goma OSBP operates from 6:00 AM -8:00 PM in transporting trucks in and out of the DRC. Meanwhile, there are plans to initiate 24hrs operationalization.
Approximately 80 trucks enter DRC from Rwanda via the Goma OSBP mainly exporting coffee, scrap metals, and minerals.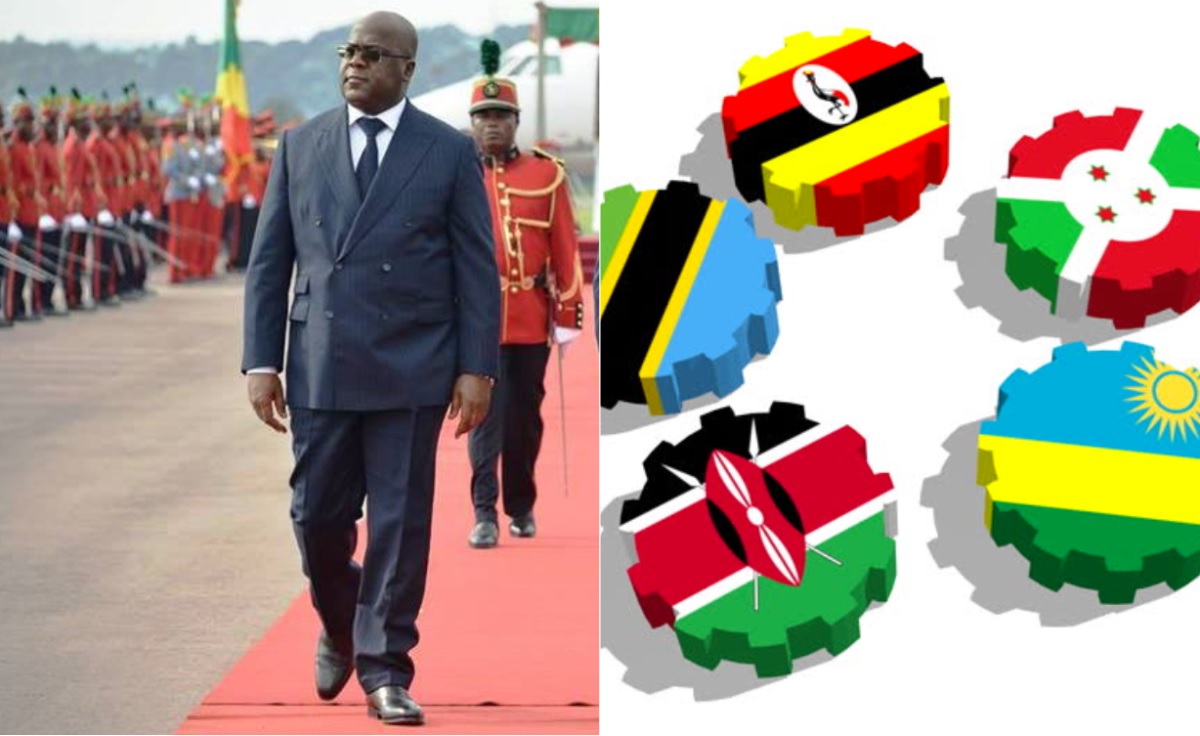 ---
Rwanda and DRC have a common list of goods traded under the COMESA simplified trade regime that allows SMEs to trade across the border without paying import duty.
Despite DRC and Rwanda trading common goods with no import duty, there are some barriers such as unclear rules and procedures, low capacity of the bureau of standards, and high road toll fees that hinder trade in the DRC.
The EABC in partnership with FEC-Goma declared to set out sensitization campaigns on EAC protocols, the African due diligence platform (Mansa) and East African Trade and Investment Mission to DRC in a bid to boost B2B networking.
They urged business people to learn about the opportunities availed by EAC common market.
Written by Wilkister Akinyi
---
---