Softie, Kenya's Most Acclaimed doccie
By: Nelvin Polvin Nelvin
Posted on Friday, April 29, 2022
---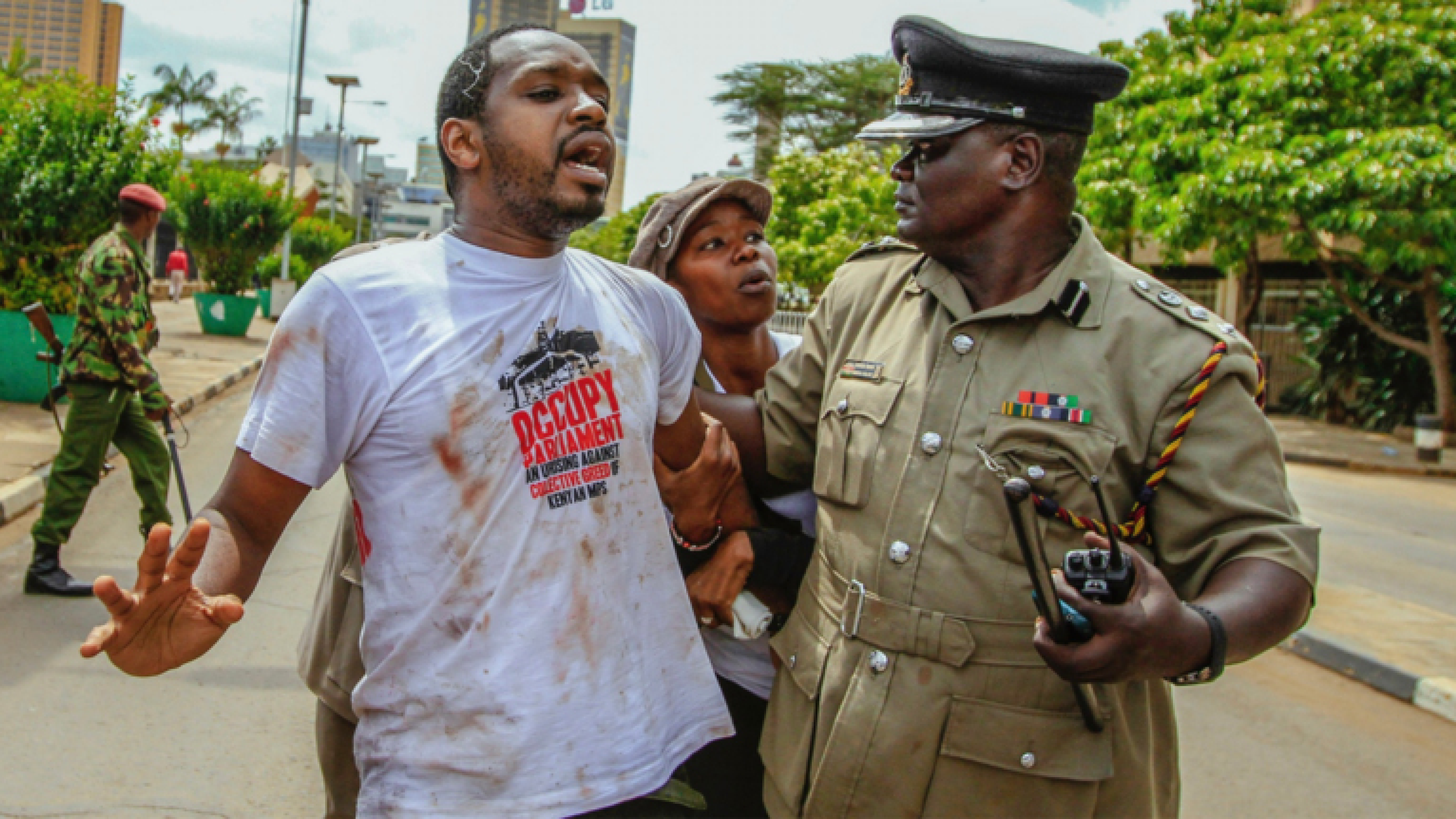 ---
With the long weekend, you might want to check out Softie, one of the most Kenyan efficacious documentaries both locally and internationally, which is now showing on Showmax.
Sam Soko and Toni Kamau tell the story of Kenyan activist Boniface Mwangi and his political journey and the pressure that his family faces.
Boniface Mwangi is known for being outspoken against injustice, and the many protests that constantly put him in conflict with the police. A prominent activist of his era, Boniface Mwangi remains 'The People's Watchman.'
Softie follows his life, shot for 7 years, detailing his early love for Kenya as a photojournalist during the post-election violence in 2007, his activism and political ambitions of creating a better nation for his kids.
"I am going to topple the government," an ambitious Boniface Mwangi tells his son. The 96 minutes we see him trying his hands in the 2017 elections with hope to change the very government he has been fighting with for a very long time.
In Softie, we get to experience an intimate look at what the public eye never saw, something far from his bold activism. His kids and wife (Njeri Mwangi) are forced to flee from their home to America due to death threats sent their way at some point.
What comes first? His country or his country? Boniface fights with this heavy dilemma as he navigates family and politics.
---
This documentary has received a lot of positive criticism both locally and internationally. It received a 7.4 rating on IMBd and a 92% score on Rotten Tomatoes. The film Stage termed softie "a compelling act of defiance"; Roger Ebert (the website of the late American film critic) called it "a tense political thriller, gripping its audience's attention as the events lead to the inevitable election day showdown"; while Shadow and Act termed it "bold and emotionally visceral." Lastly, Variety defined it as "Sam Soko's smart, attention-seizing documentary."
Kenyan actress and Oscar winner Lupita Nyong'o commented on a tweet, "As the child of a political activist who witnessed their father being harassed and injured, who wondered when and if he would come home at night, the documentary Softie moved me."
"It is the incredible story about the activist Boniface Mwangi and his journey to uncover the truth behind Kenya's disheartening politics and corrupt system. If you believe in governments for the people, by the people and of the people, this film is for you," She added.
The film has won both Boniface Mwangi, Sam Soko and Toni Kamau multiple accolades. In 2021, it won the Special Jury Award for Editing at Sundance Film Festival in 2020 where Cinema Eye coined Boniface Mwangi on of The Unforgettables. Softie was also nominated for the News and Documentary Emmy Awards 2021 in the Outstanding Politics and Government Documentary category; Best Feature from the 2021 International Documentary Association Awards; 2021 Peabody Awards and the 2021 Producers Guild of America (PGA) Awards for Outstanding Producer of Documentary Motion Picture for Sam Soko and Toni Kamau, among other accolades.
.
In Kenya, Softie became the first ever Kenyan film to be watched in cinemas for seven consecutive weeks.
By: Brian Khavalaji
---
---