TVET partnership key in unlocking student's potential and meeting industry need
By: Rading Biko
Posted on Thursday, January 20, 2022
---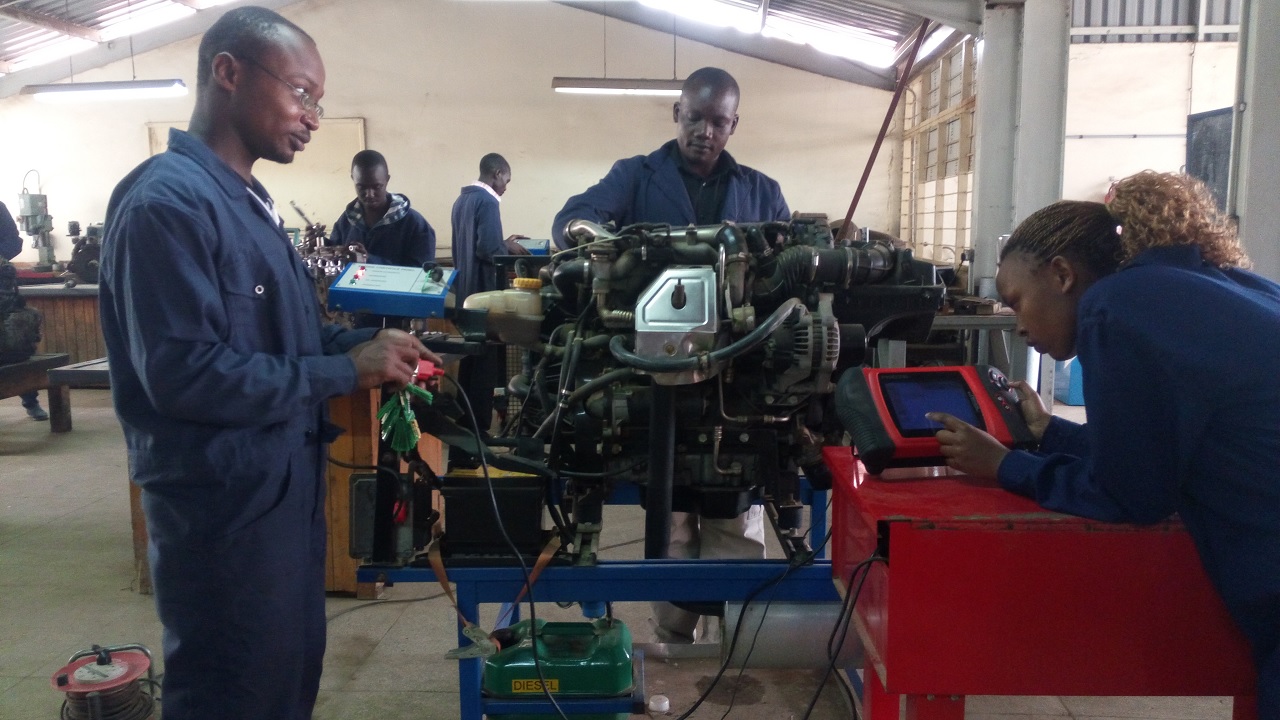 ---
A shortage of skilled, productive workers and a mismatch between the types of skills pieces of training offered and the skills needed by industry are commonly identified constraints that limit investment and economic growth in Africa.
It's on this backdrop that most African states, Kenya included are at the forefront in revamping their Technical and Vocational Education and Training (TVET) sector.
Today, World Bank's World Development Report shows that 1.3 billion 15- to 30-year-old people now live in the developing world.
As they begin to enter the job market, they must be equipped with the skills needed by the marketplace so they can take advantage of employment opportunities that will help reduce poverty and lead to economic growth.
In developing countries, re-training to meet new employment opportunities is also critical.
Most of the emerging markets across the globe require skilled workers for new jobs created by these growing economies. The shortage of skills in Africa, for example, permeates nearly all skill levels and could worsen as the region's economy grows over the next two decades.
"For TVET institutes to produce a well-competent graduate who meets the industry needs, there is need for partnership which is anchored on training. Training partnership will help in equipping students with the right skills which enable them to be employable. We have to structure this kind of partnership in a way that students attend both theory lessons and practical, this goes a long way in modelling students for future workplace skills," says Ms Gloria Mutungi, Chief Principal, Nairobi Technical Training Institute and KATTI- National Chairperson.
In 2013 the government enacted TVET Act Number 29 which aims to bring reforms on Education, Research and Training. This gave birth to the Competence-Based Education and Training (CBET), a mode of training where the emphasis is placed on the acquisition of competence in performing skills. It is designed to meet the demands of industry and business. It involves training individuals to be able to perform to the standards required in employment, in an agreed range of contexts.
Ms Mutungi also opines that "The TVET ACT 2013 was designed to address the job skills issue and, more so, to ensure an increased and sustained enrolment ratio of 20 per cent by the year 2030. This was a ground-breaking move on the part of the government to revamp the entire education system with a view of making the lives of the youth better. As the government, we are committed to reforming the entire Technical and Vocational Education and Training (TVET) sector and that's why we adopted the Competence-Based Education and Training (CBET) with a desire to establish an internationally competitive workforce that will help realize the Big Four Agenda and Vision 2030."
Three years ago, the government of Kenya and its donor partner agreed and launched the Dual Vocational Training System.
Ms Mutungi adds that "Nairobi Technical Training Institute is among the three TVET institutes namely Kiambu Institute of Science & Technology and Thika Technical Training Institute which are picked for the Dual Vocational Training project is aimed at equipping our TVET students with industry skills."
The German Dual Vocational Training System has proven results in Germany of increasing opportunities, lowering youth unemployment and directly impacting the growth of the German economy. They plan to replicate that success in Eastern Africa.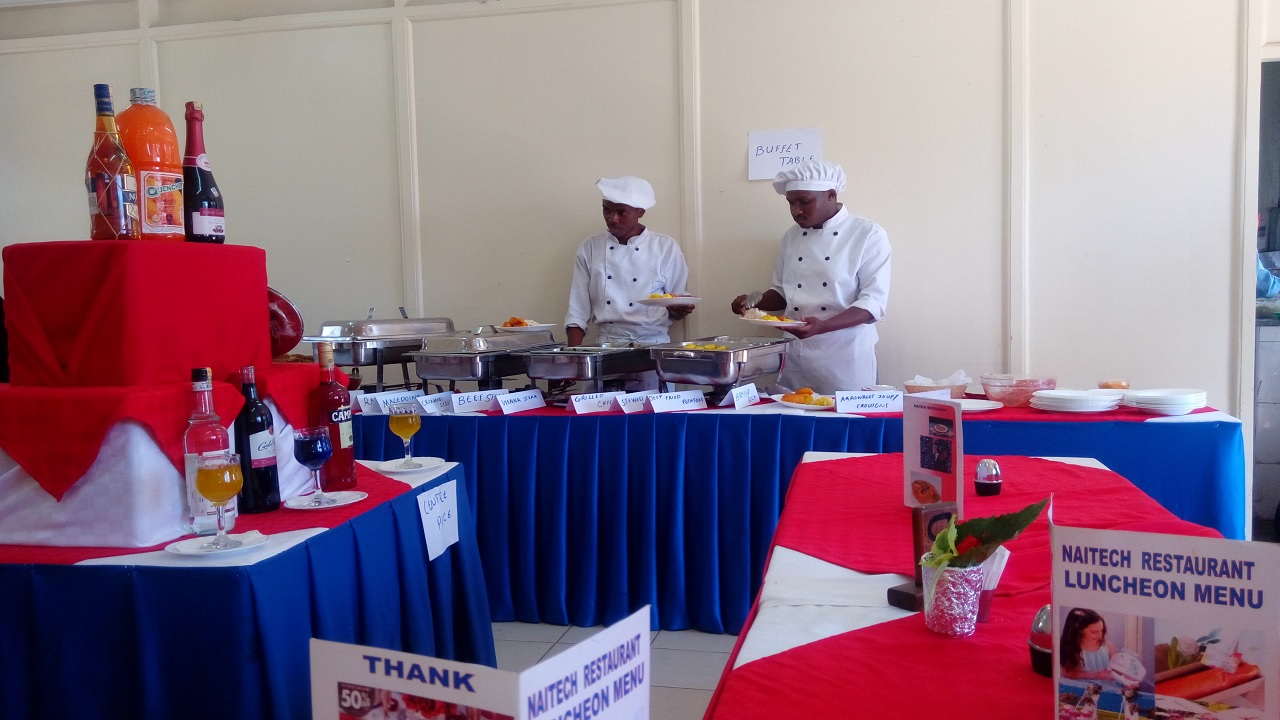 ---
Under the 'Youth Employment and Vocational Training' programme, the German Development Cooperation supports the Kenyan Government to upgrade three national training institutions into centres of excellence for the implementation of the pilot cooperative (dual) training model. This model borrows best practise from the German dual training and adapts interventions for a competence-based approach in the Kenyan context.
The three training institutions are Kiambu Institute of Science and Technology, Nairobi Technical Training Institute and Thika Technical Training Institute.
The three training institutions collaborated with industry experts to develop training curricula in automotive mechatronics, industrial mechatronics and autobody technology. The German Development Cooperation also supports these institutes with new workshops and state-of-the-art training equipment to make the practical training a hands-on experience.
An additional four training institutions – Bumbe Technical Training Institute, Ekerubo Gietai Technical Training Institute, Kitale National Polytechnic and Ramogi Institute of Advanced Technology (RIAT) – are currently in the preparation phases for the design of competence-based curriculum on automotive technician, plant technician, commercial and agricultural vehicle mechatronics and refrigeration and cold store mechatronics, respectively.
The project model intends to increase the number of companies providing in-company training slots through engagement with other business membership organizations.
.
---
---